Transforming HR: Why a Target Interaction Model (TIM) Is the Key to Unlocking the Employee Experience
25 November 2019
As the future of work arcs toward enhancing the employee experience, it's time for HR to shift gears.
Our view at Mercer is that to shift gears, HR must evolve from the standard target operating model to a target interaction model.

What is the origin of our POV?
Organizations are increasingly investing in the employee experience — and for good reason. A positive employee experience improves the customer experience, supports attraction and retention, increases trust in the organization, enhances innovation, and drives productivity.
Yet, the HR model that has been most prevalent over the past few decades was primarily designed around the function itself, with HR processes outsourced to achieve savings. Over time, this created a fractured candidate and employee experience, which failed to deliver a holistic experience nor realize the intended cost benefit. Such a siloed approach does not align with what employees are seeking, and/or the necessary shifts required to rethink the HR's role in delivering a unique employee value proposition.


What is TIM and what is the impact on HR functions?
HR can play an active and strategic role in enhancing the employee experience by transforming from a target operations model (TOM) to a target interaction model (TIM). In the TIM, HR assumes more of a people-centered role which places priority on employee interactions, using employee satisfaction as the key success metric.
Today, HR spends more time on the operational aspects at the bottom of the pyramid. The way forward is to turn this into a diamond, transforming the focus from transactional to strategic.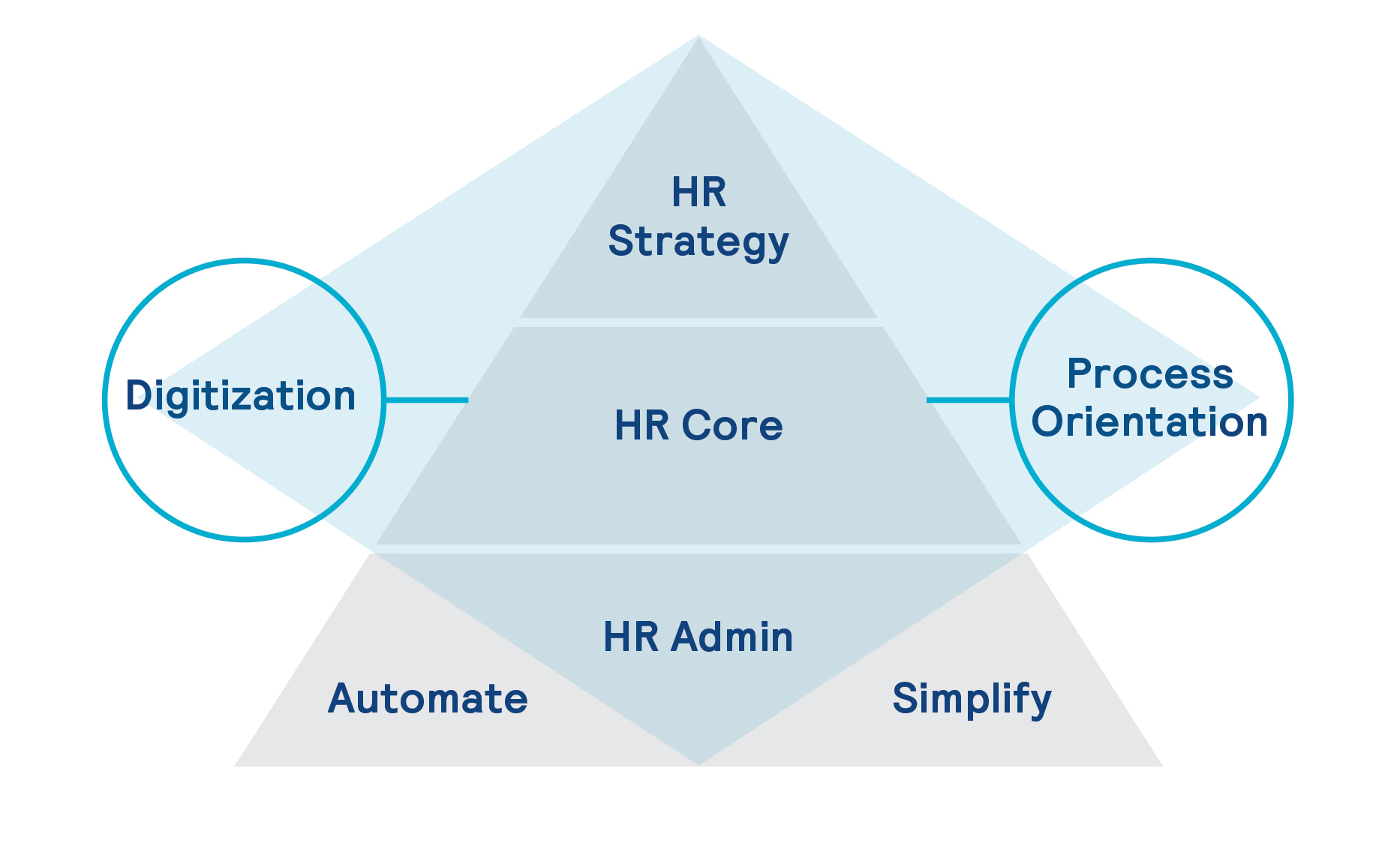 What does the perfect blue-sky HR model look like? What service portfolio will help achieve business objectives while elevating the employee experience? Design-thinking workshops, design sprints and rapid prototyping will help create a progressive TIM that guides HR transformation efforts.

Where can you start?
Process should follow purpose. HR needs to understand where it is going to evaluate the gap to drive appropriate articulation of a new people-first proposition. Such analysis demands an honest evaluation of today's HR service portfolio and user experience along with tomorrow's business needs. The key is balancing economics with empathy and using analytics and technology as key enablers.
It goes without saying that unravelling existing processes and evolving to an interaction perspective requires significant change management, combining communication, reskilling, and a shift in mindset both on behalf of HR and the broader organization.
Download Mercer's report to learn more about how to transform your HR function using the target interaction model, or contact us to speak to a consultant.
Interested to learn more? Download the Transforming HR paper:
By clicking Submit, I agree to the use of my personal information according to the Mercer Privacy Statement. I understand that my personal information may be transferred for processing outside my country of residence, where standards of data protection may be different.